Shopping Cart
The shopping cart is empty.
TOTAL BEFORE TX (CAD)
$0.00
Add $39.00
and get free shipping!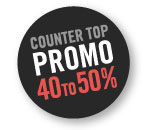 Mat&Max
Set of 2 squeezable travel tubes, perfect for far-sighted travelers! These tubes have a large opening to fill with liquids, creams or gels...


KMS
Dry cleansing and instant style renewalWhat it does :Split-second style refresher. Absorbs oil and builds bulk to refresh limp or day-old...




Mat&Max
Universal lotion pomp for 750ml , 1L and 1.5L sizesCompatible with the following brandsAmerican CrewCHIJean MurratL'Oréal Professionnel (...


Uniq One
Brought to you from the hair experts at Revlon, Uniq One is an uniquely innovative all-in-one hair treatment product that offers 10 real...


Voesh
These collagen gloves are an all-in-one treatment! No need to soak hands, apply oils or lotions. This practical accessory allows you to...
BUY MORE SAVE MORE!
Get 10% off
on 2 to 4 items
Get 25% off
on 5 to 15 items
More details [+]